Measures against infectious diseases at our health checkup center
Request for cooperation from patients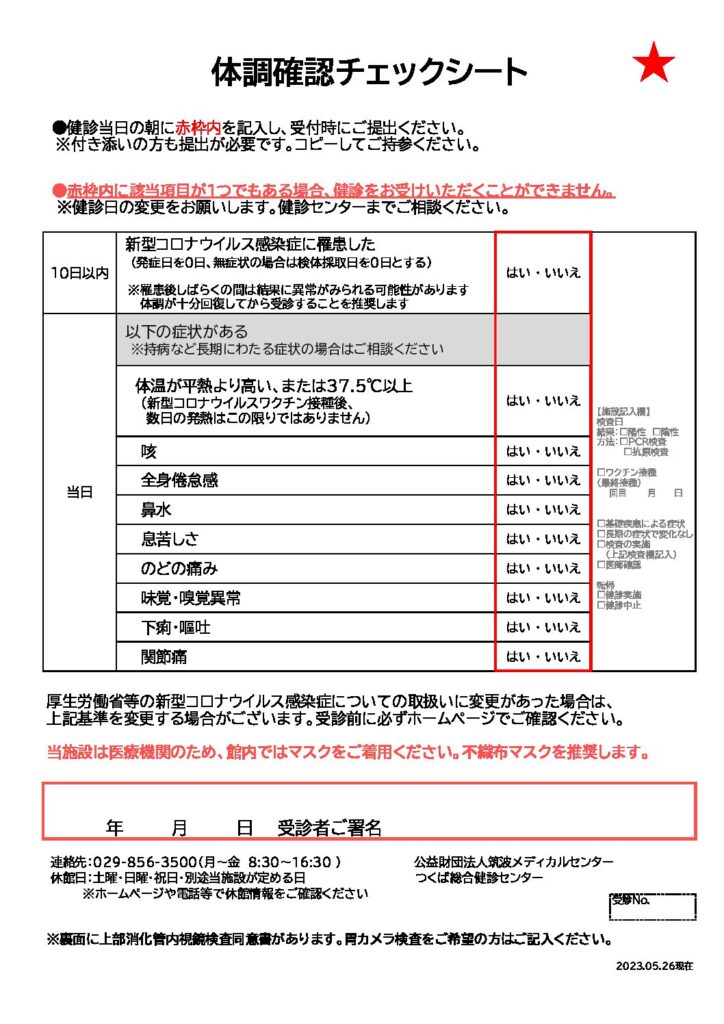 We ask that you fill out and submit the [Physical Condition Check Sheet to Prevent New Coronavirus Infection].If even one of the applicable items is in the red frame, you will not be able to receive the medical examination.Please change the checkup date.
Please refrain from visiting the museum significantly earlier than the reception hours.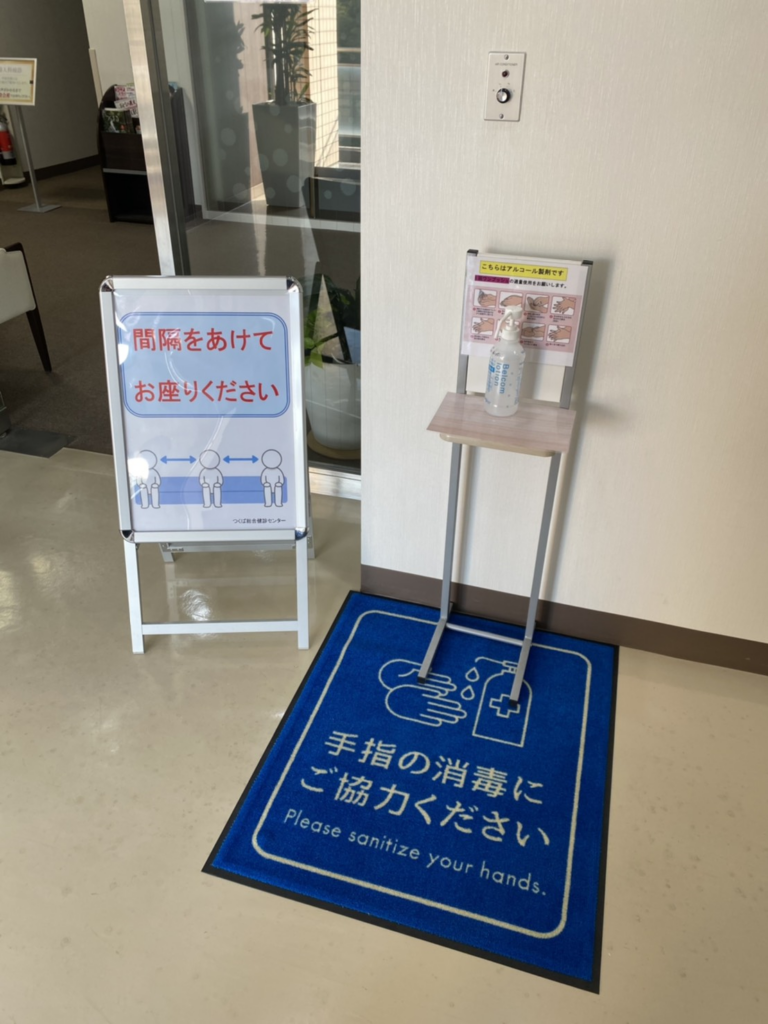 Hand sanitizers are installed at the front entrance and on each floor.Please use it positively.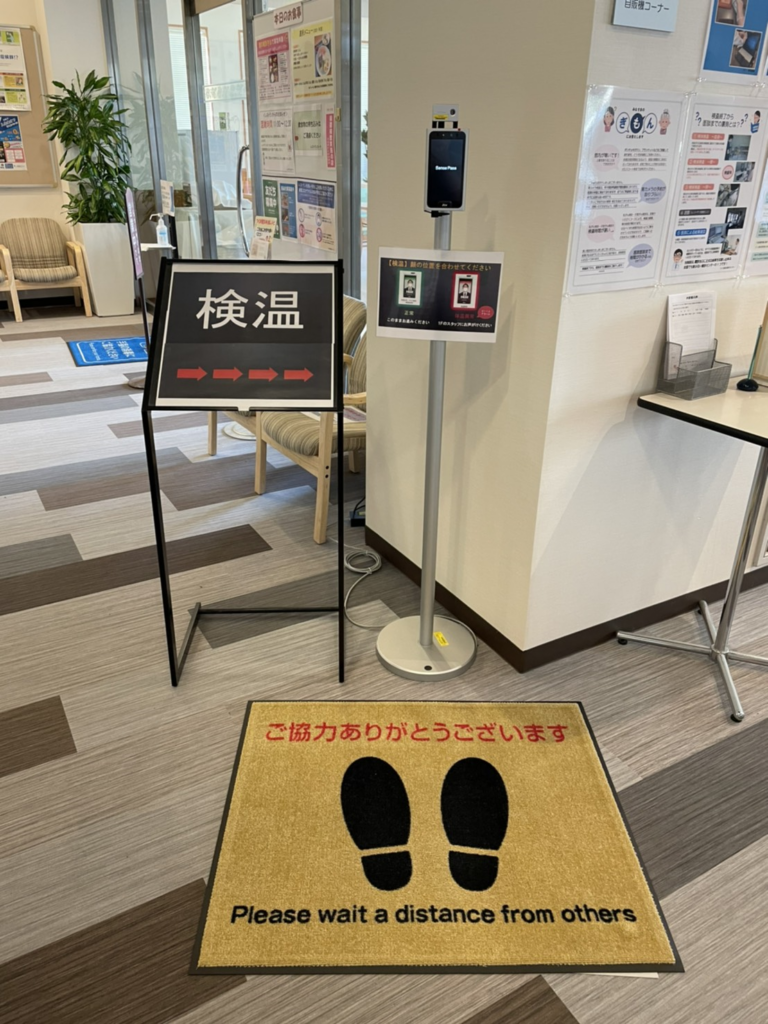 After checking in, we ask that you take your temperature before going up to the inspection floor.
As a measure to prevent the spread of new coronavirus infection, we have installed an infrared thermography (Sense Thunder-Mini) near the elevator on the 1st floor to measure the temperature of our customers.
We ask for your cooperation in measuring the temperature of everyone who visits our health checkup center.
Depending on the temperature measurement result, we may measure your body temperature again.
If you have a temperature of 37.5℃ or higher, you will not be allowed to undergo medical examinations or enter the examination floor.So please be forewarned.
Please wear a mask inside the building.

*Please refrain from wearing only face shields.
*Non-woven masks are recommended.
Installation of an acrylic board as a measure to prevent splashes
In order to prevent splashes, acrylic boards are installed at the reception and restaurant.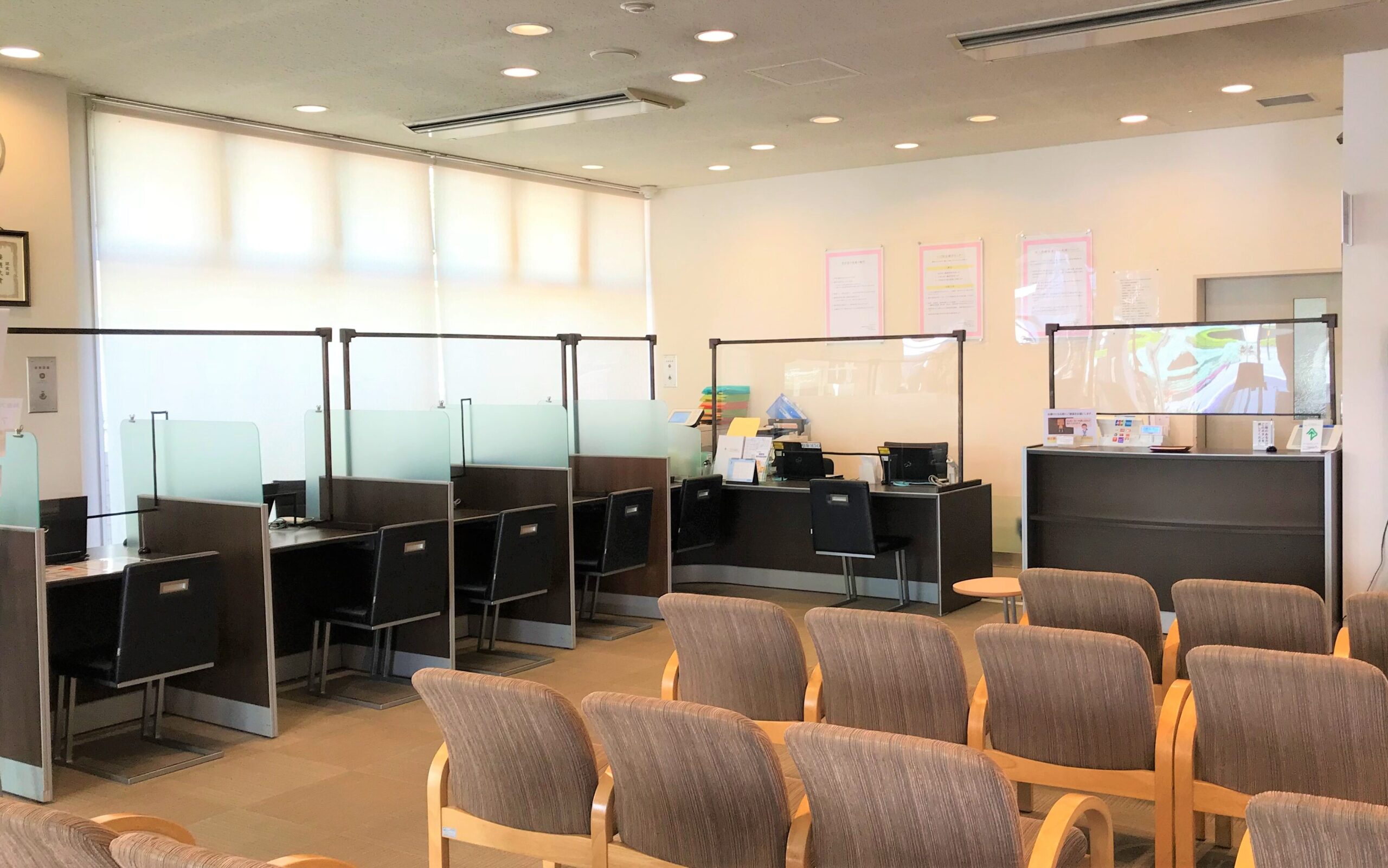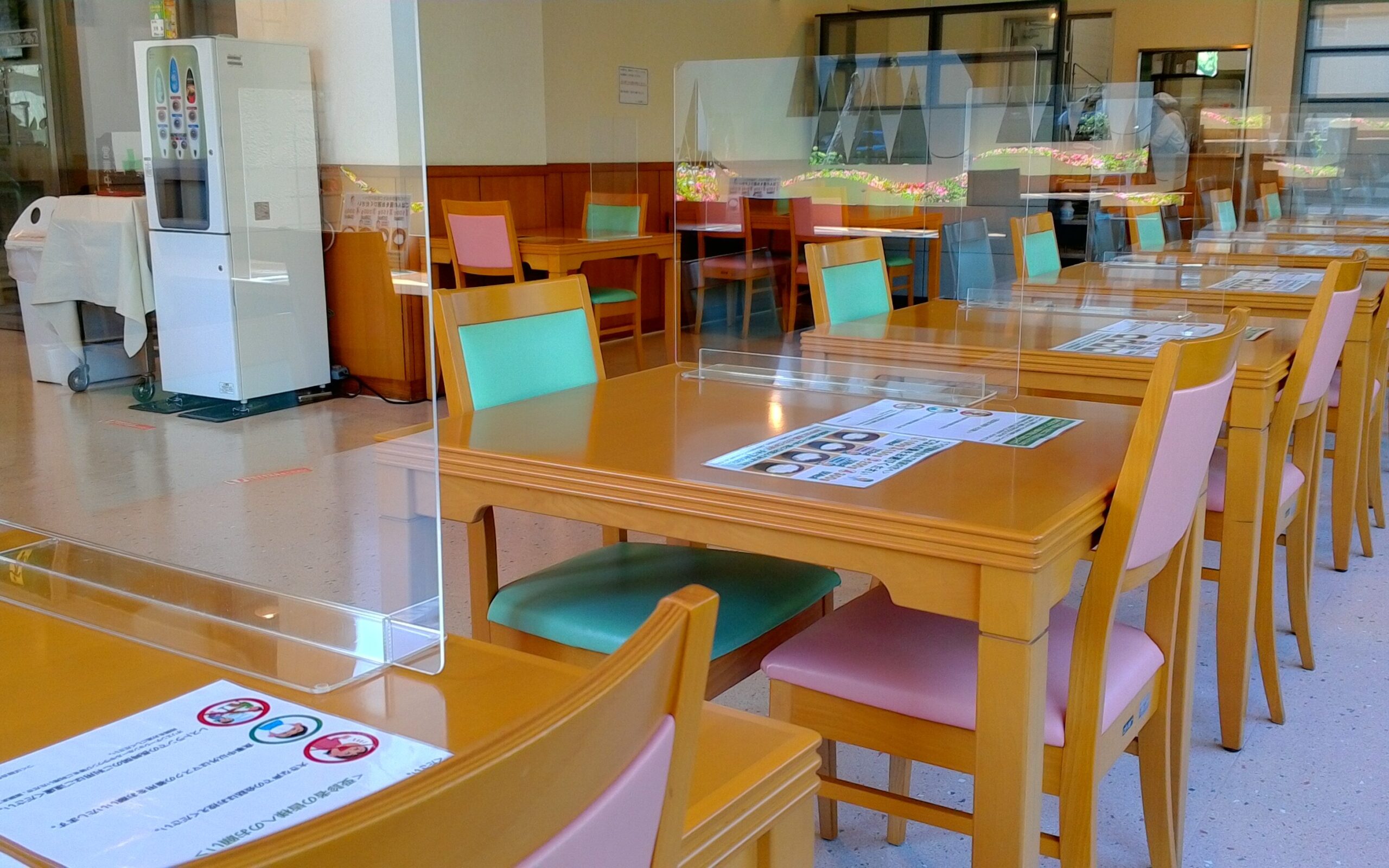 Periodic disinfection of examination rooms, examination equipment, floor equipment, etc.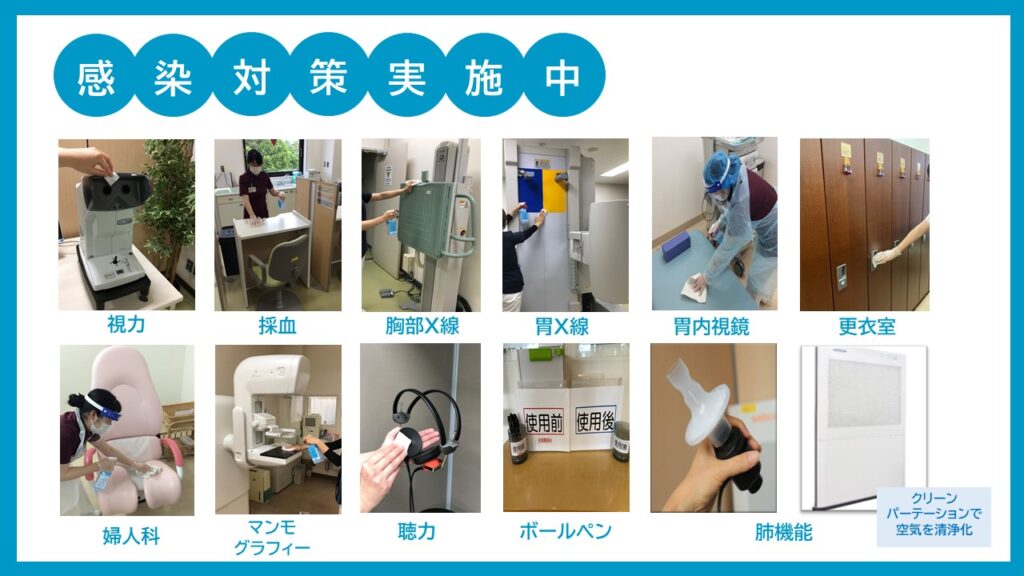 Thorough ventilation
The building is constantly ventilated with air supply and exhaust ports.
Thorough infection prevention for staff
Physical condition management (daily temperature measurement and physical condition confirmation)
◆Wearing a mask *We understand that it may be difficult to hear about wearing a mask, but we ask for your understanding in order to ensure the safety of everyone and our staff.
We will thoroughly implement infection prevention measures so that everyone can visit us with peace of mind.