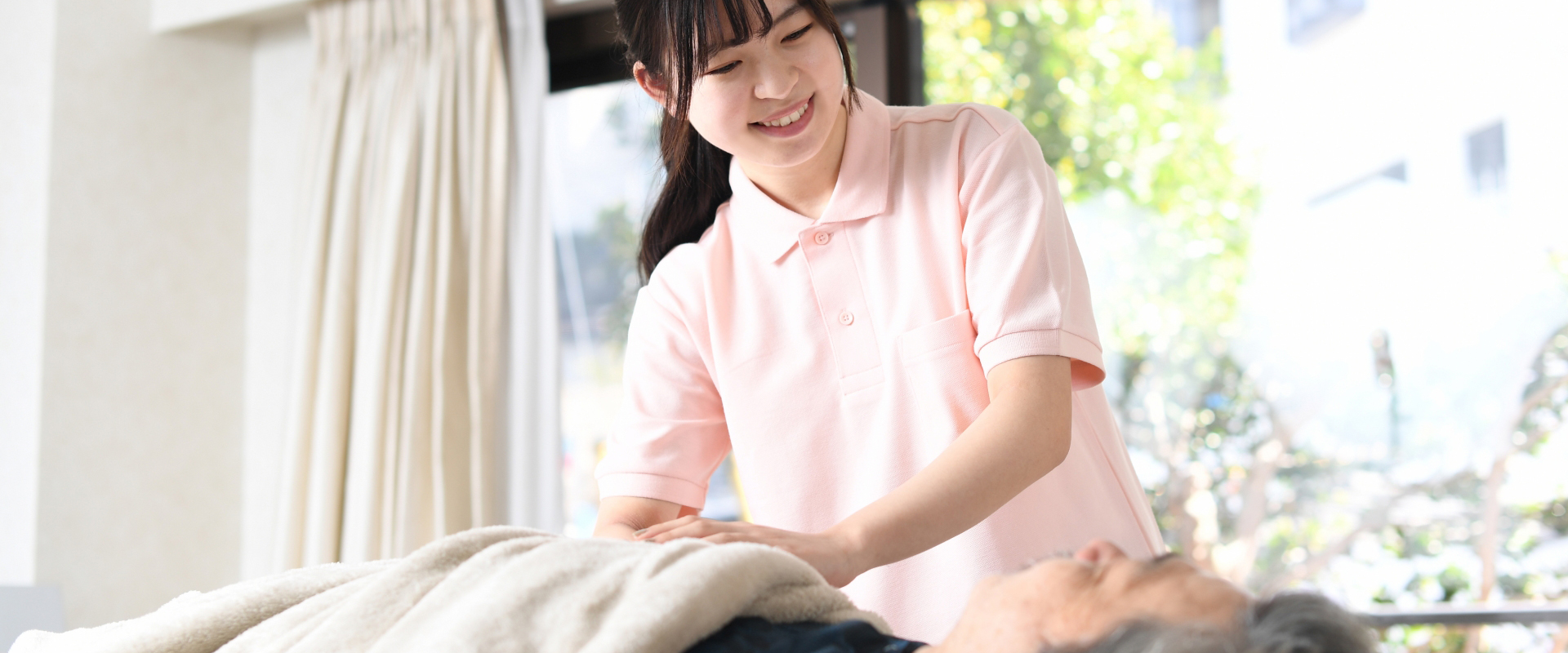 home care business

Don't give up on your life ~We will help you~
Nurses, physical therapists, occupational therapists, and care managers from Tsukuba Medical Center will visit your home.

Home care support office

Create a care plan so that care managers can use nursing care services.
We will protect the dignity of users, respect the opinions and requests of users and their families, and support them so that they can live in their own way at home.

Visiting nursing

Nurses are available 24 hours a day, 365 days a year
We support your life in a familiar city and deliver smiles and peace of mind.

リ ハ ビ リ テ ー シ ョ ン

Professional staff supports rehabilitation in home care
We will practice daily life activities, adjust the living environment at home, and propose welfare equipment.