art & design projects
At our hospital, art and design activities are regarded as part of the hospitality provided at the hospital.Concrete activities have been carried out in collaboration with the University of Tsukuba Art Department.Its purpose is threefold:
Allowing patients to enjoy art and design activities as a form of hospitality
Have hospital staff participate in art and design activities to improve hospital hospitality
Have art students learn how to turn art and design activities into hospital hospitality
The origin of art and design activities dates back to around 2006.At that time, the corridor in front of the examination room was clean and bright, but cold and bleak.It was a place far from hospitality for patients who waited for tests in anxiety and tension.When the director of the center at the time saw this scene, he gave the command, "Moisturize the hospital!"I'm still exploring, but I've been working on various art and design activities such as architecture, furniture, exhibitions, signs, and landscaping, so please take a look at some of them.
Hospital Director Mototsugu Kono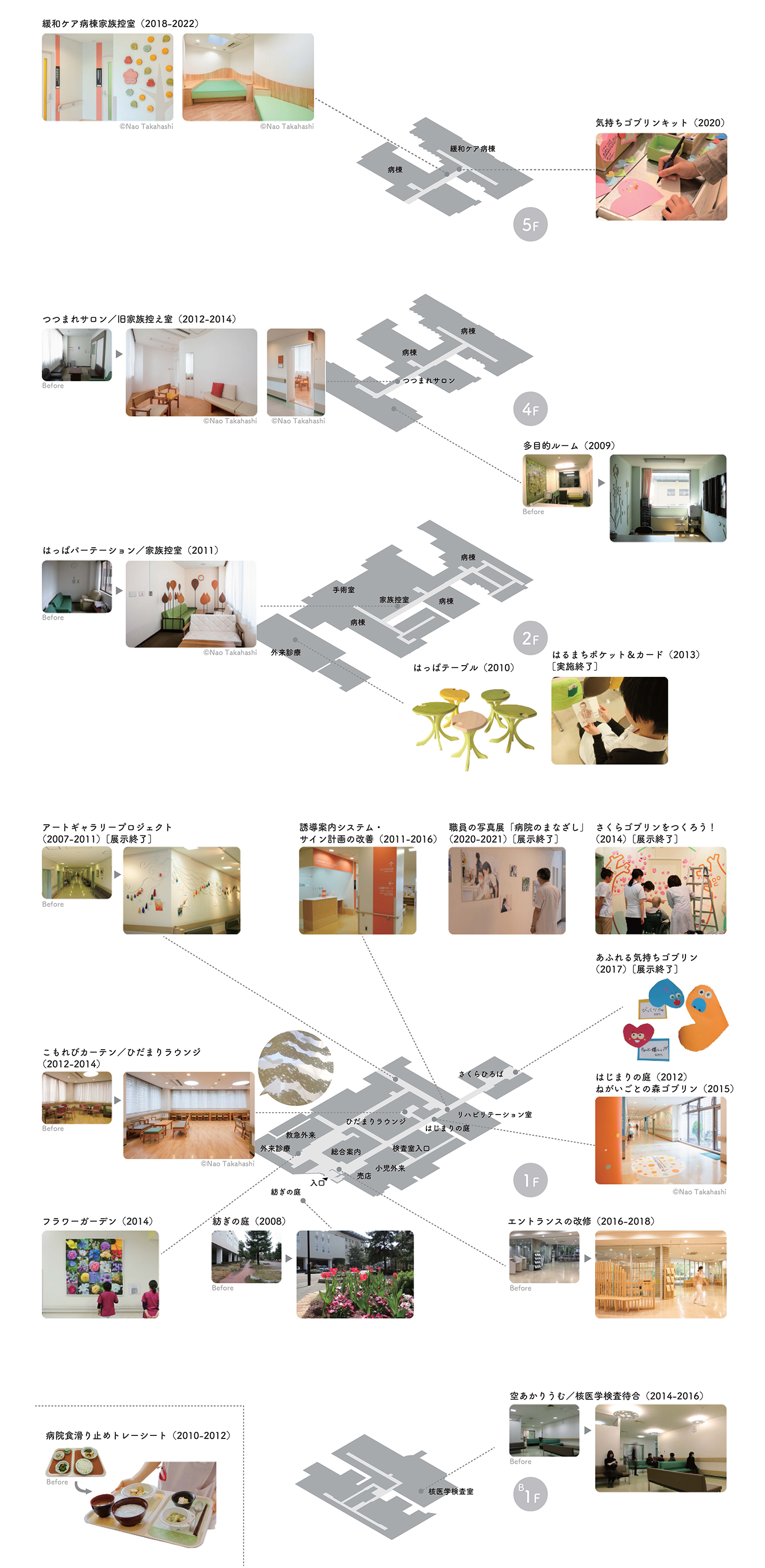 Implementation system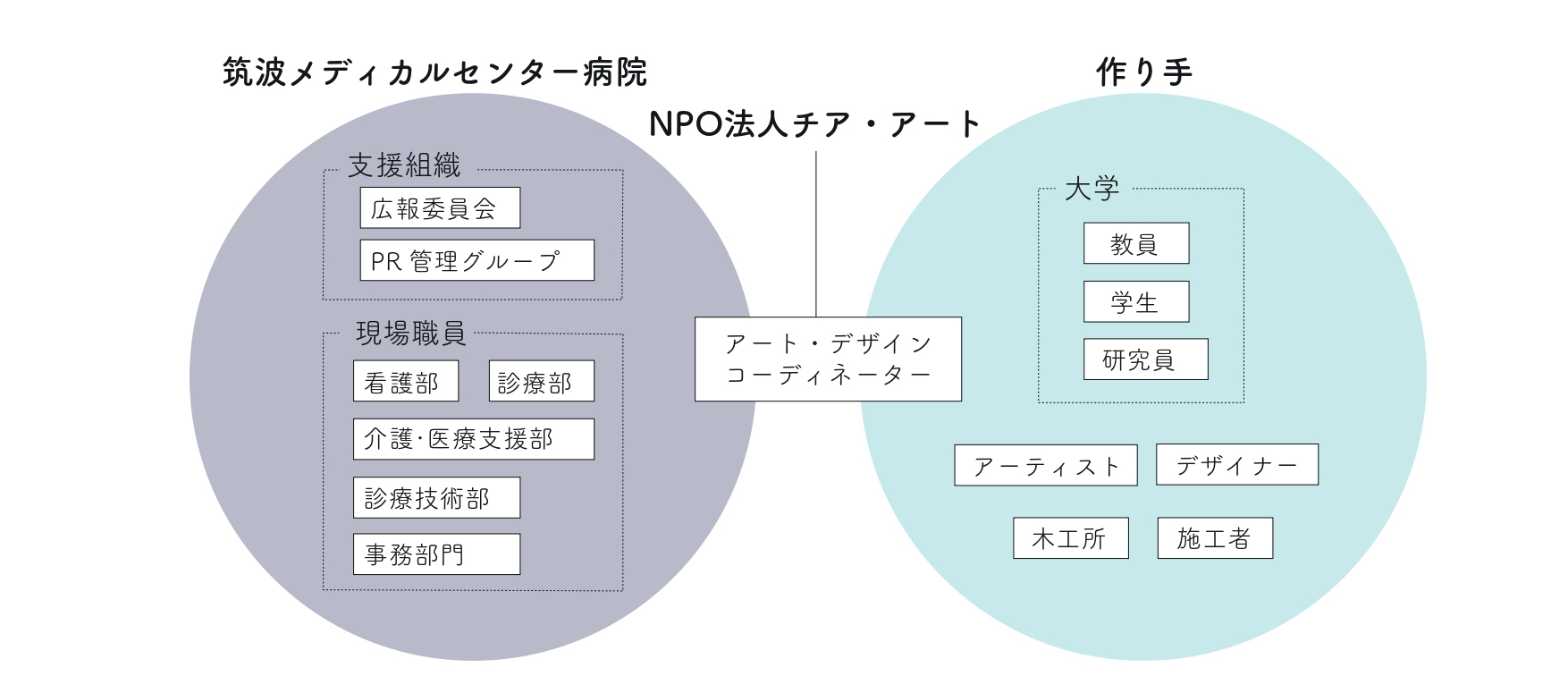 Our art and design activities are supported by our committee organization, and are managed by the Public Relations Section of the Corporate Planning Division and a dedicated art and design coordinator (NPO Cheer Art).We hold project meetings and workshops and carry out activities while holding discussions.The creators are the student team "Paprika" of the University of Tsukuba class "Art & Design Producing (commonly known as adp) to open the University of Tsukuba", and collaboration with local artists and woodworking factories. We also carry out work-based activities.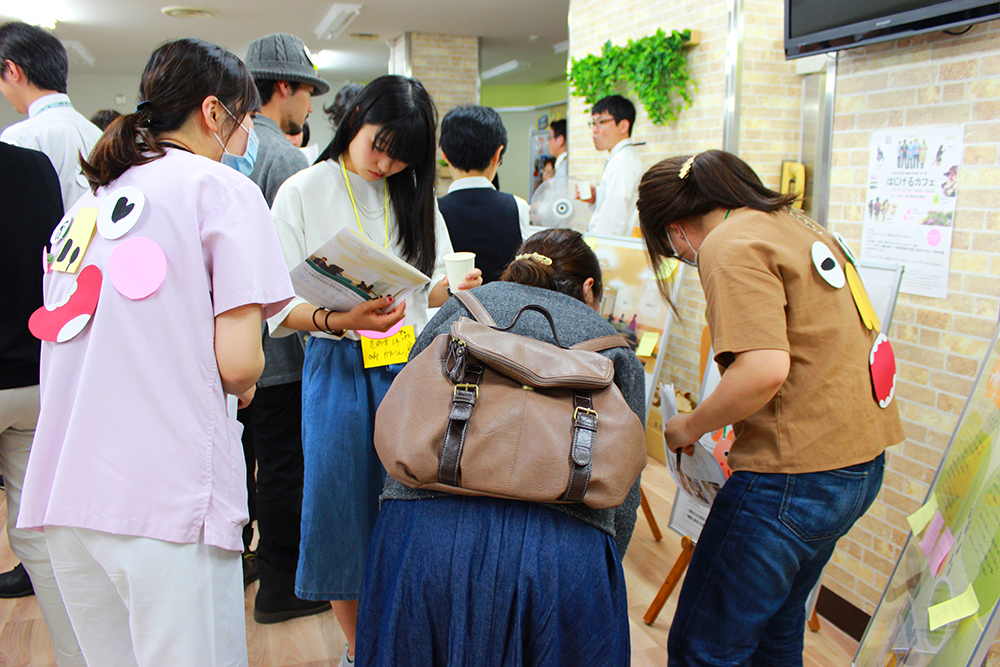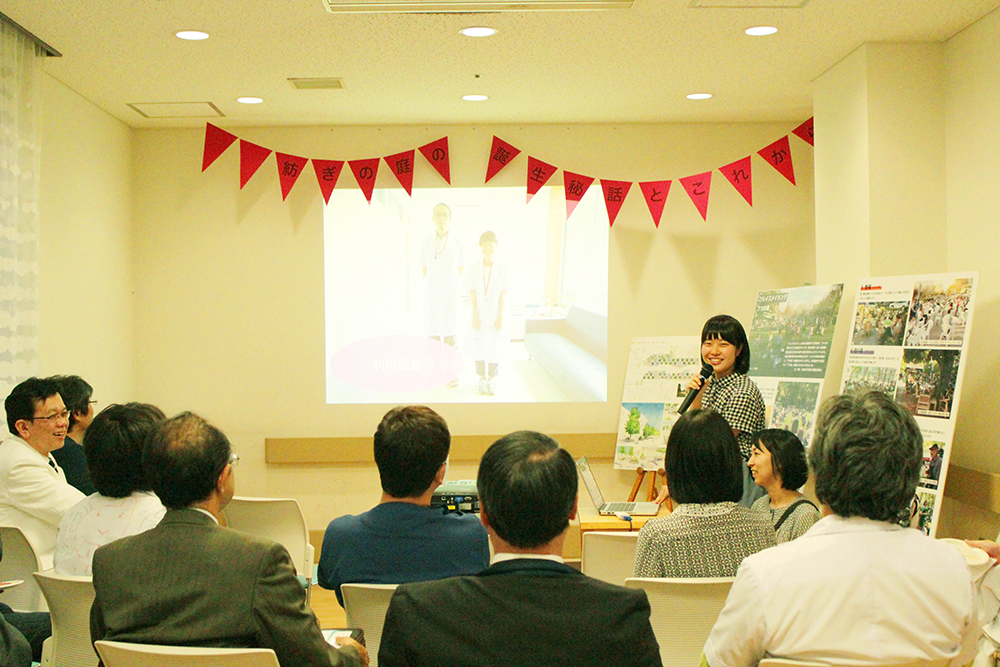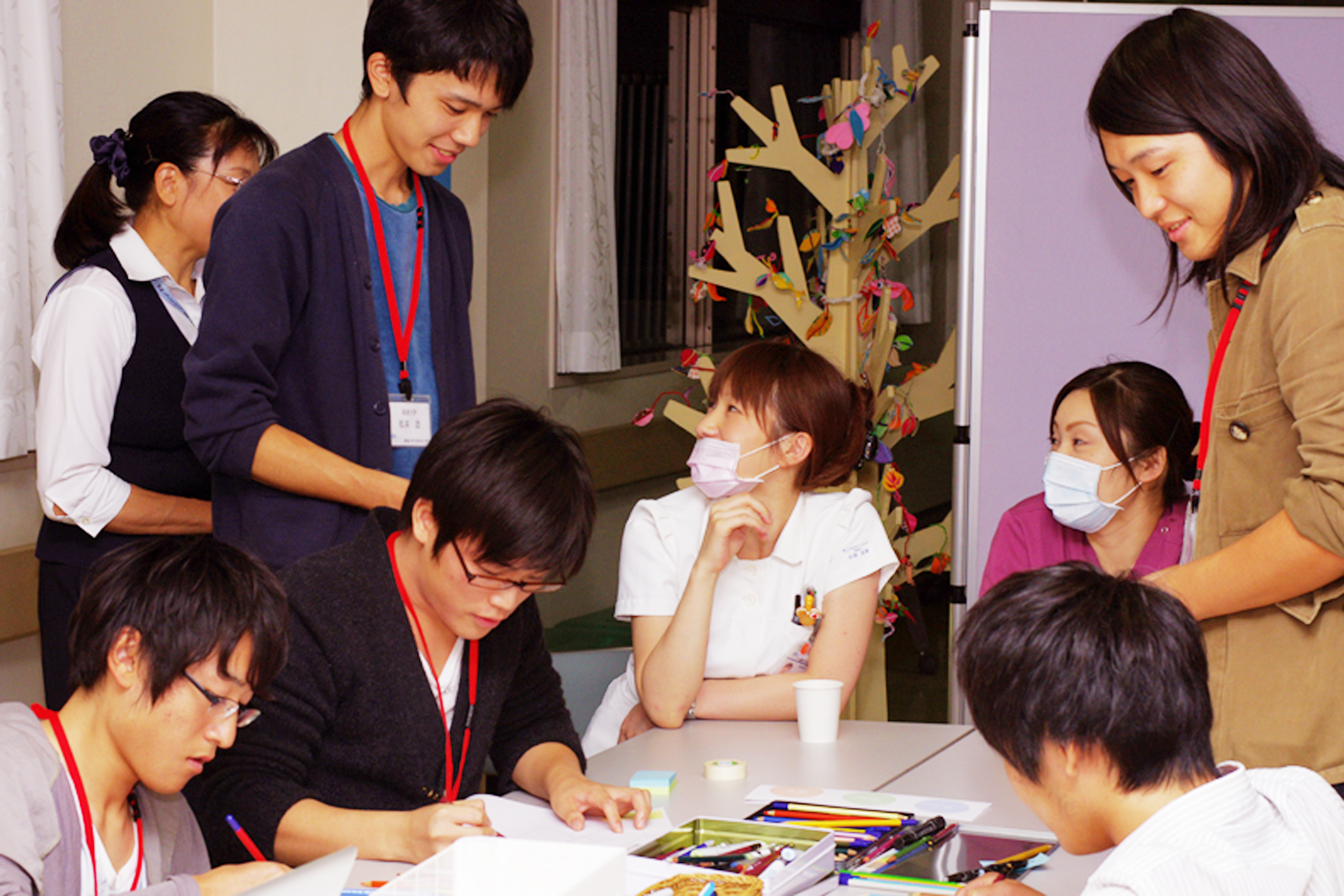 Reading material
Related Links