Volunteer activity
Latest activity report
Pediatric ward volunteer activities
2023/10/20
We display them in the pediatric ward each season so that they can bring a smile to the faces of children admitted to the pediatric ward.
In October, volunteers gathered to make Totoro characters such as Cat Bus and Makkurokurosuke!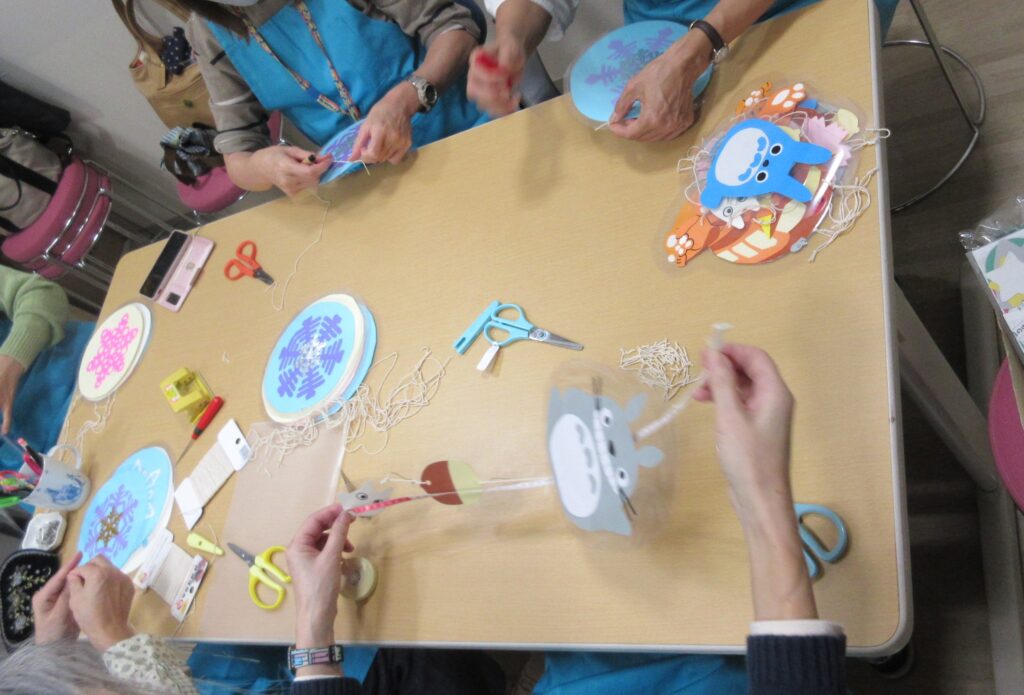 The pediatrician also agreed to take our photo with a smile and said, ``I'm looking forward to decorating.''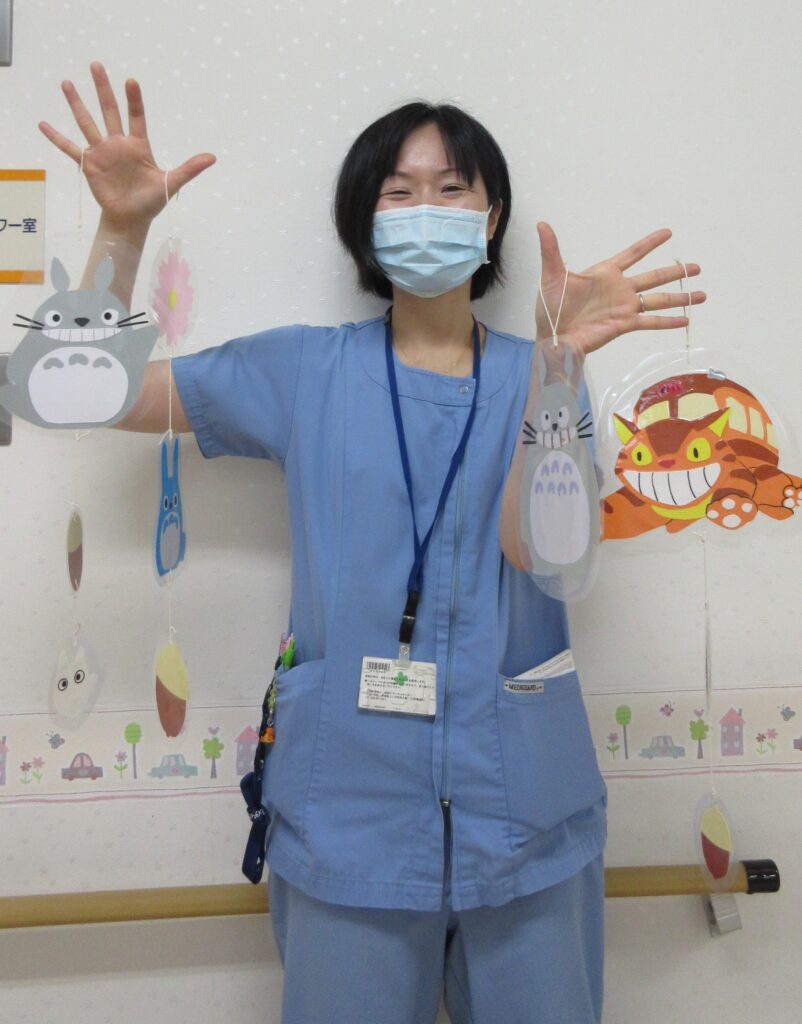 halloween coming soon
2023/10/4
It's Halloween soon.
As we enter October, the palliative care ward is undergoing a makeover in preparation for Halloween on October 10st.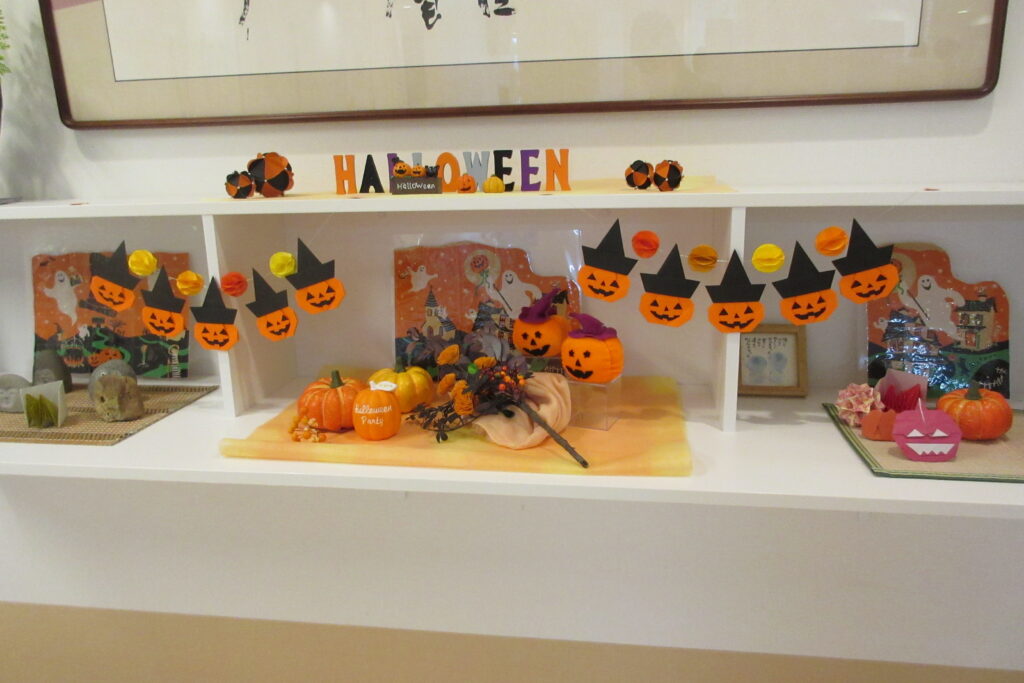 We are grateful to the volunteers who made all possible preparations during the hot summer months, holding meetings and purchasing materials.Thank you for your hard work.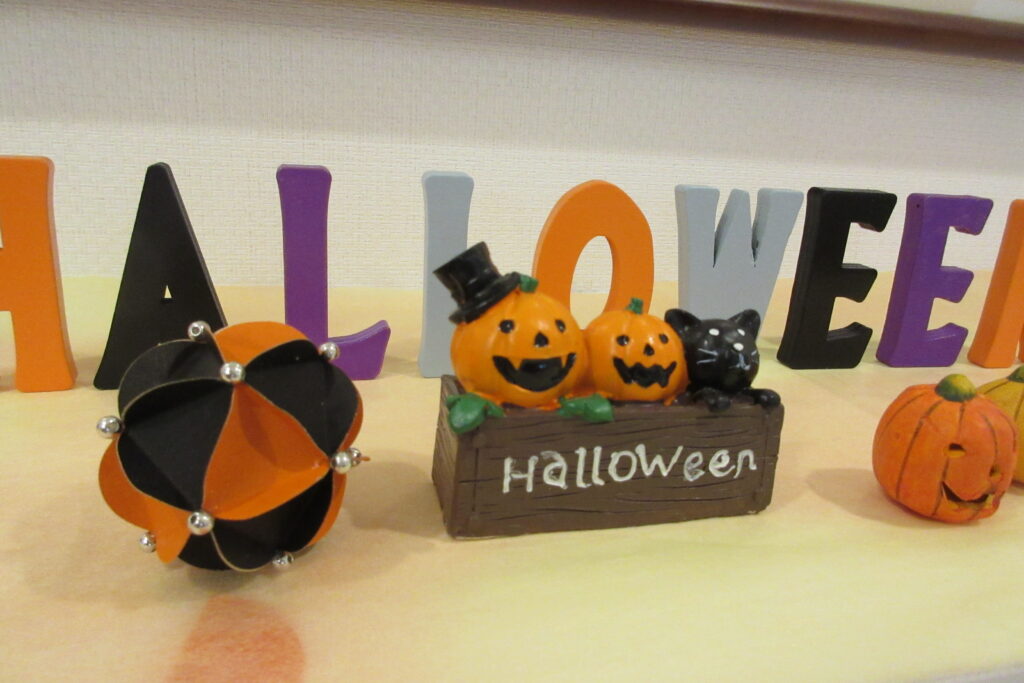 The entrance to the palliative care ward was painted in Halloween colors.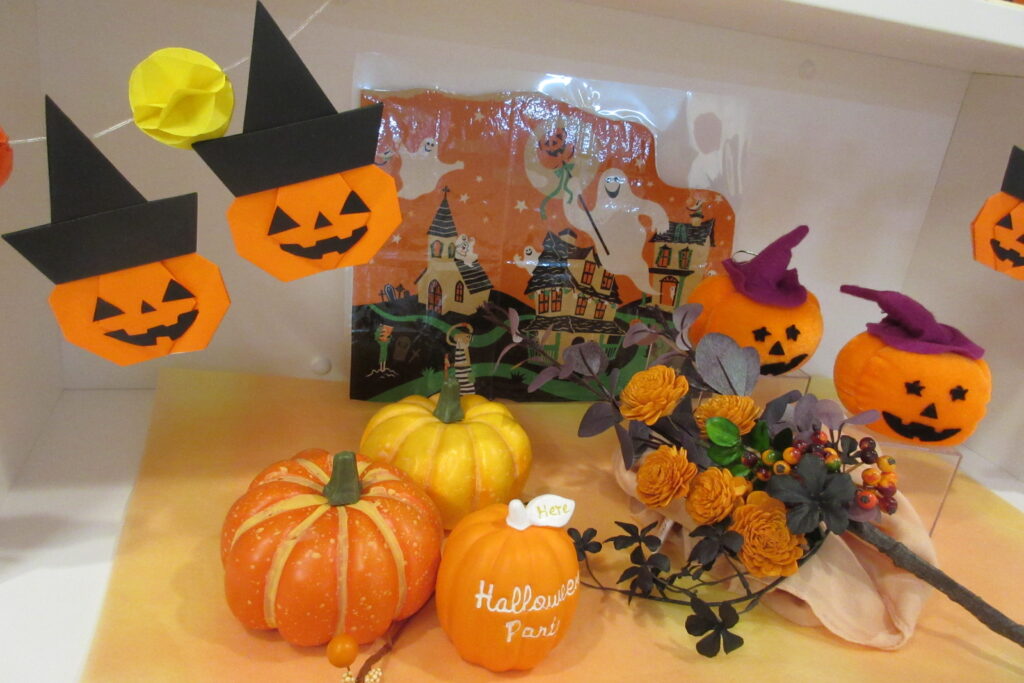 Mid Autumn Festival
2023/9/26
September 9th is the harvest moon of mid-autumn!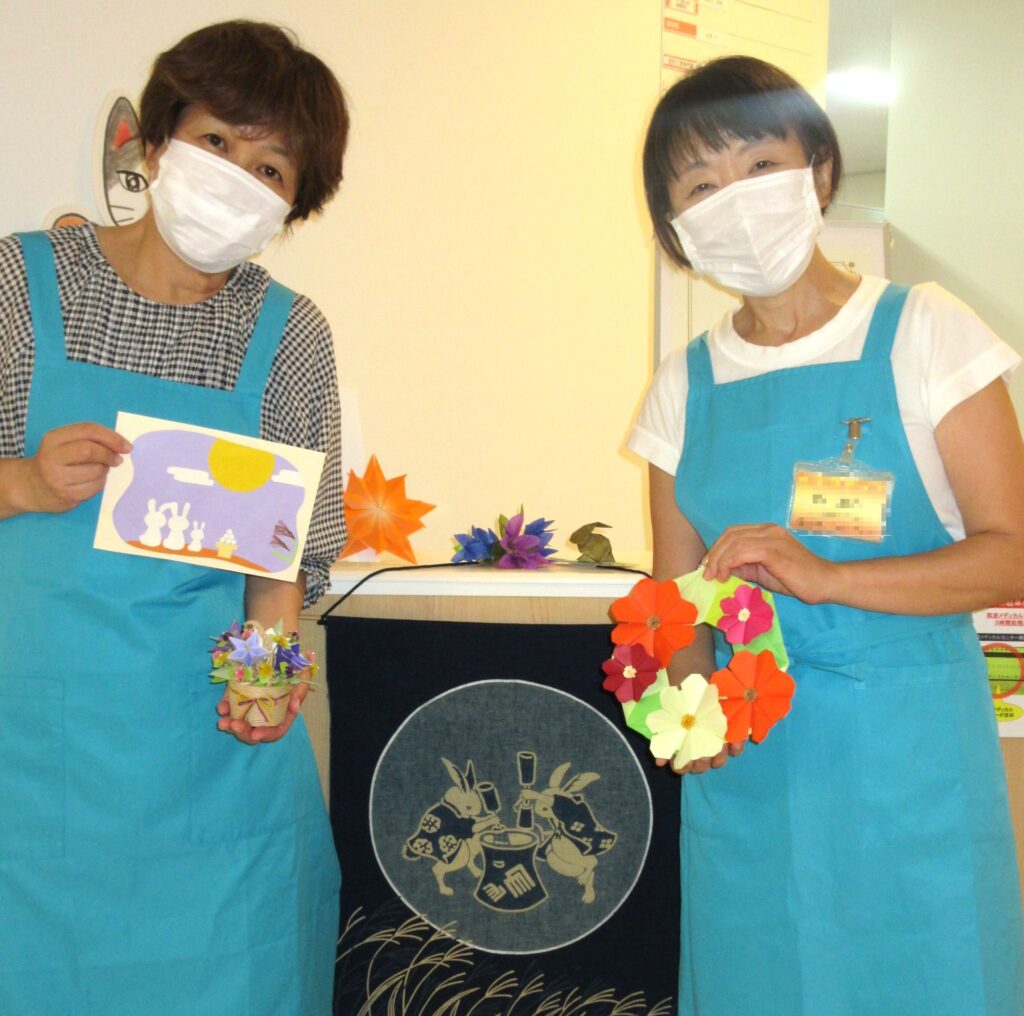 Volunteers made moon viewing decorations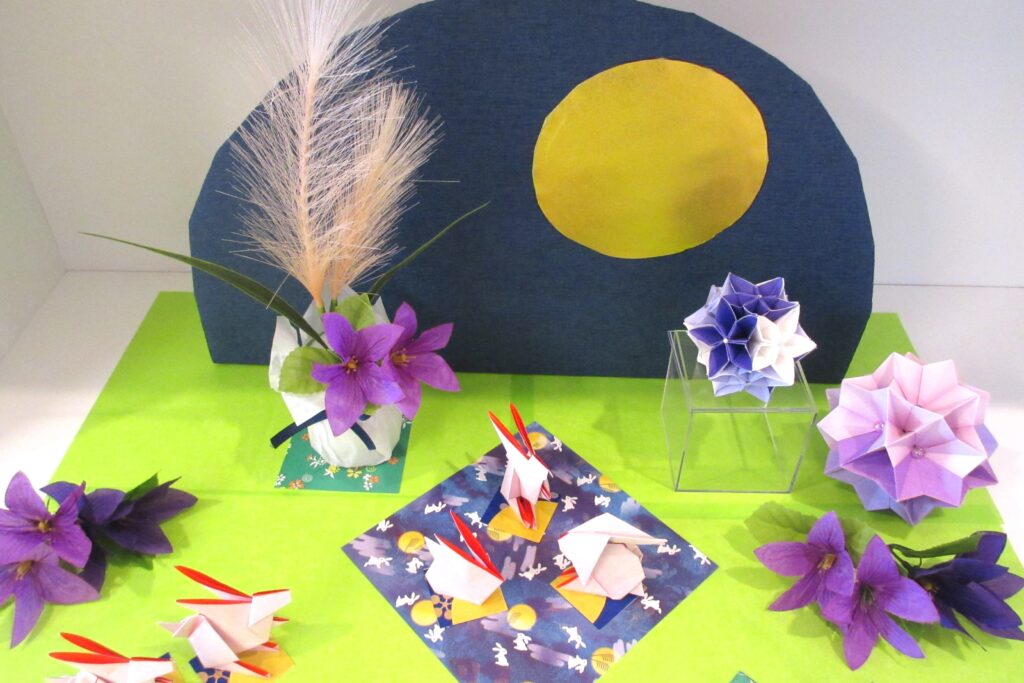 A cute rabbit has also appeared ♪ We have decorated the palliative care ward!
I am always grateful for your help.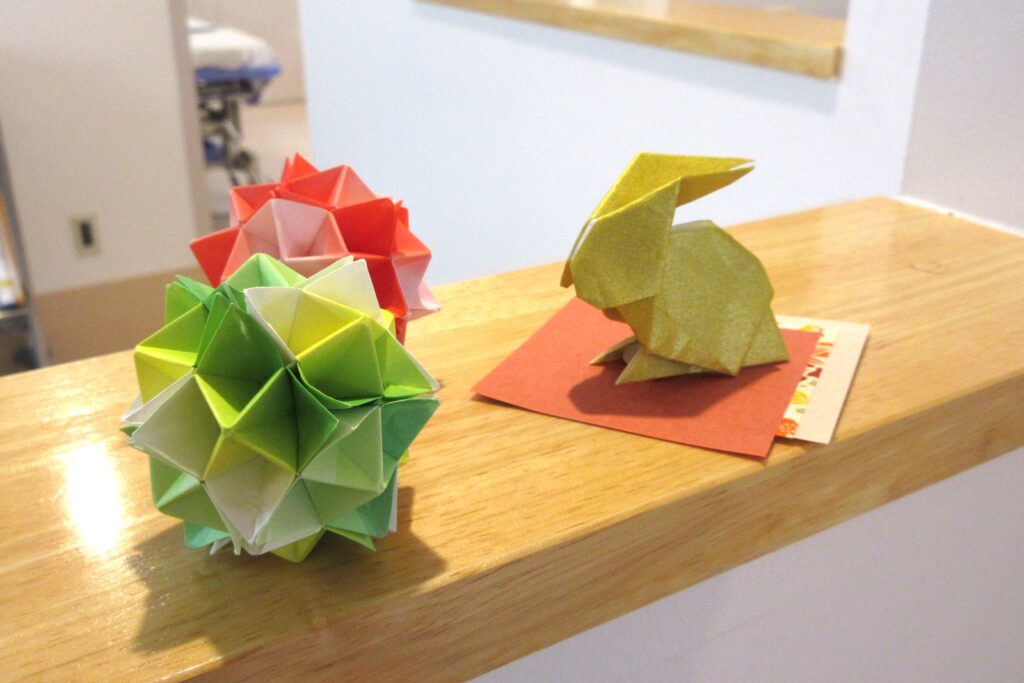 Resume volunteering...
2023/8/10
It's been about 3 months since I resumed volunteer activities.
At the beginning of the reopening, when I wore the trademark blue apron for the first time in four years, I heard a voice saying, "I'm a little nervous."
* Volunteer activities have been resumed on a limited basis.
 In addition, volunteers are taking lectures on infection control.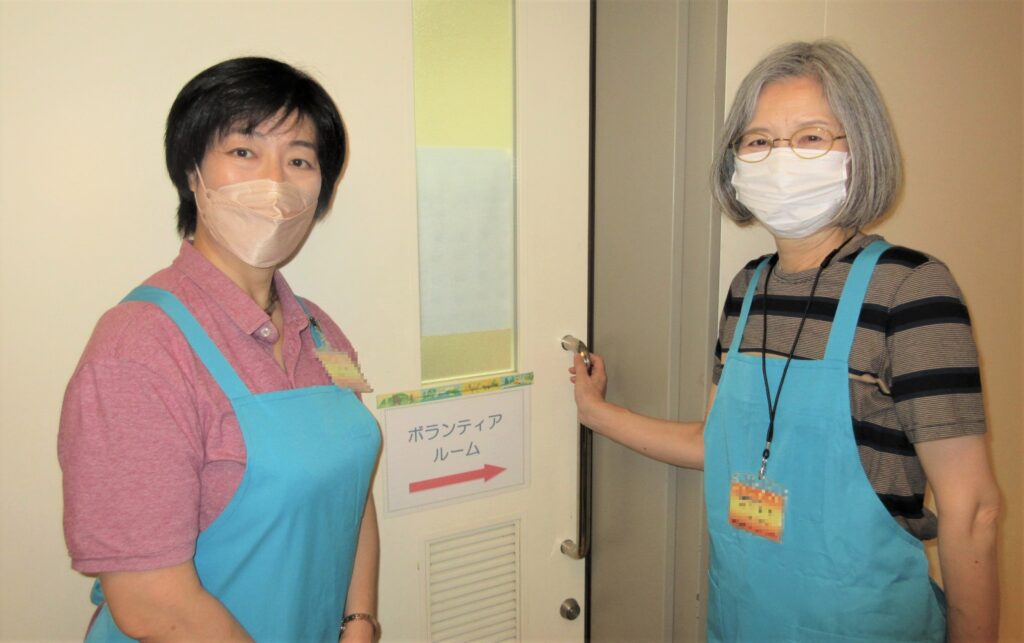 Volunteers in charge of the outpatient floor mainly guide outpatients on weekdays (in the morning).There are many examination rooms, so if you get lost, please let us know!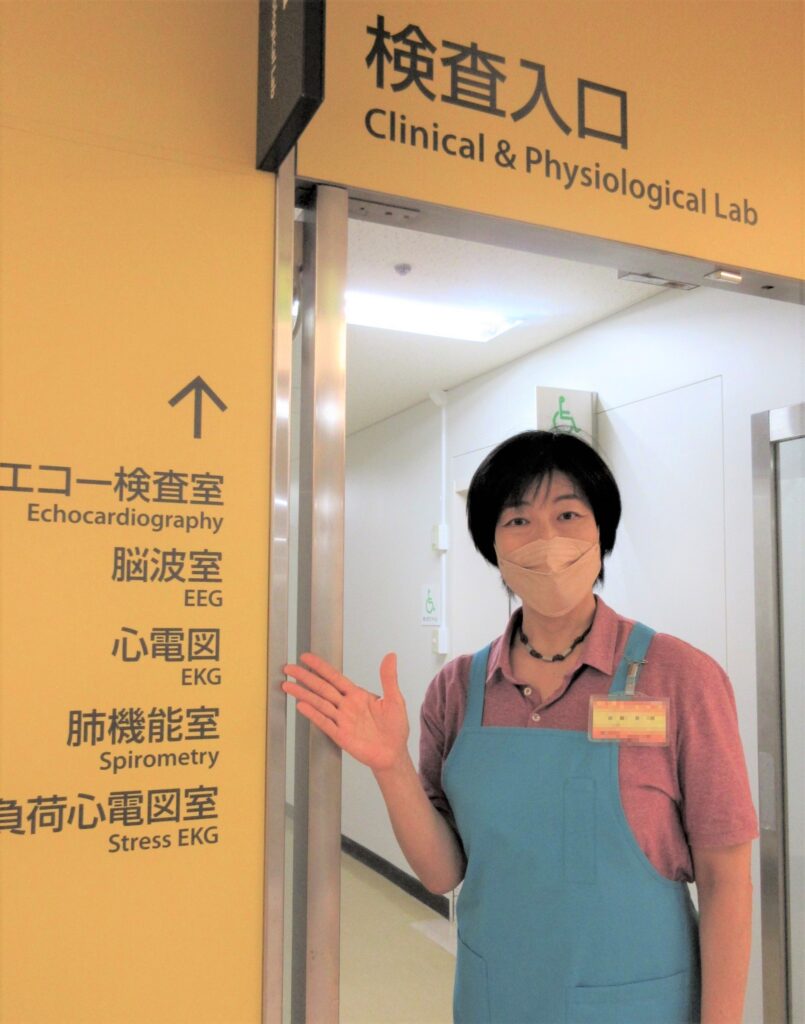 Volunteers in charge of the pediatric ward are decorating the ward with seasonal things to make the children happy! "August is the sea companions!"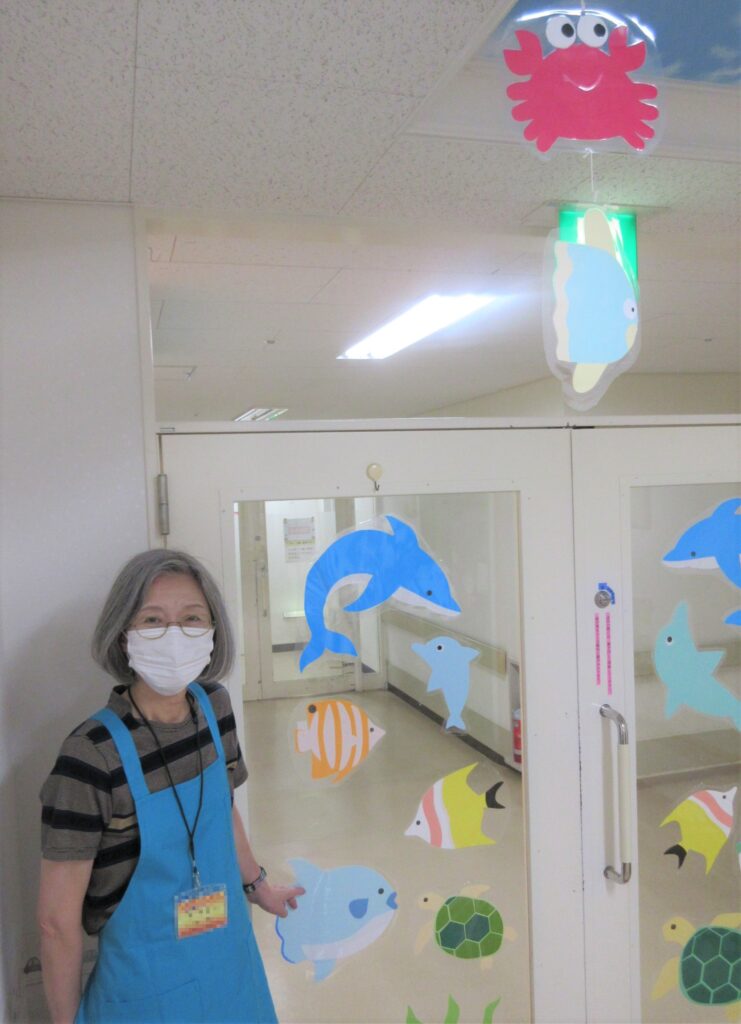 2023/7/26
The heat continues every day.
Meanwhile, volunteers made "goldfish decorations" with ribbons.
This ribbon decoration is a decoration that comes out every year, and I received a lot ♪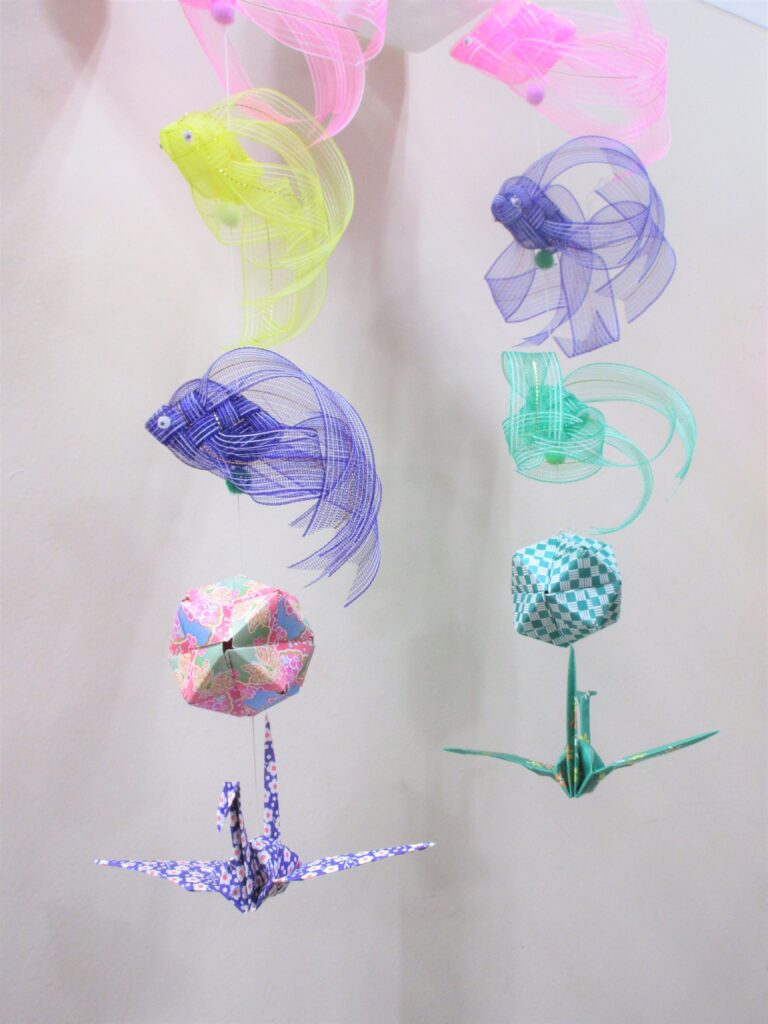 Swimming coolly in the hospital ♪ Thank you as always!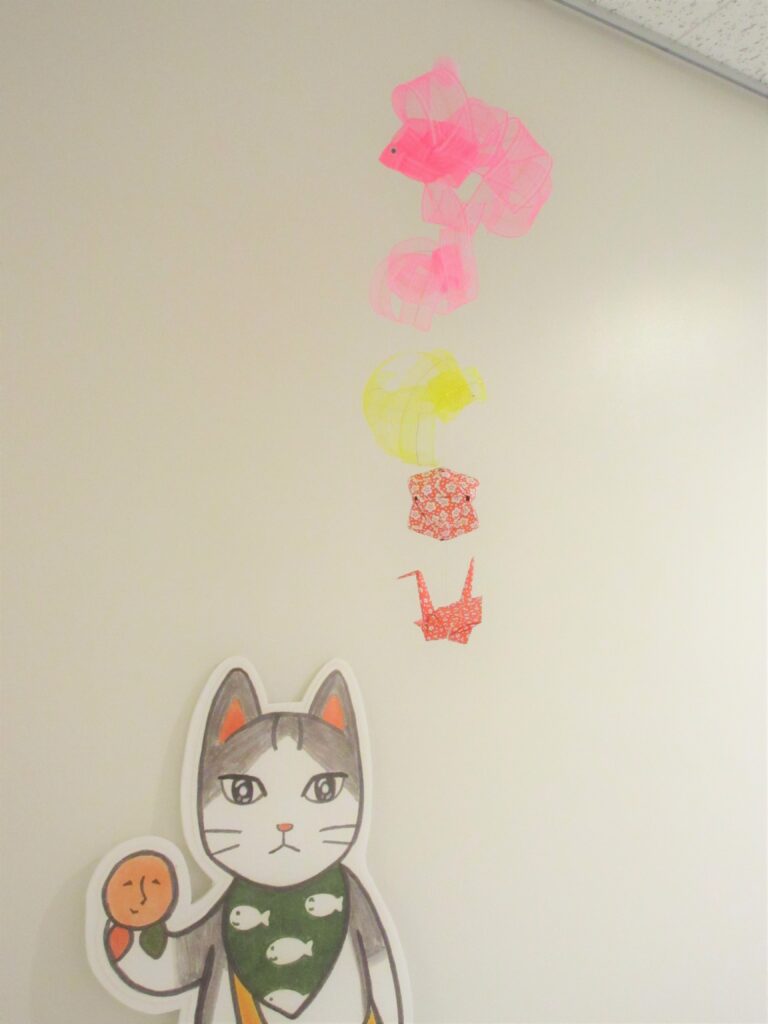 [June 2023, 6] "Calligraphy" was exhibited at the Hot Gallery!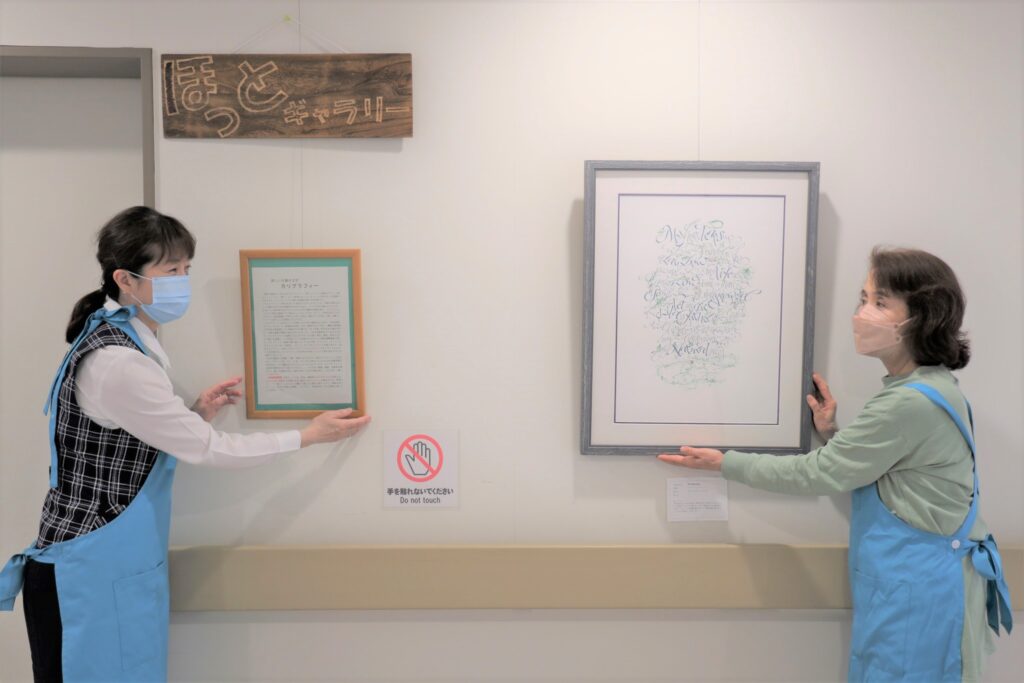 [May 2023, 5] Handmade pouch used in the pediatric ward♪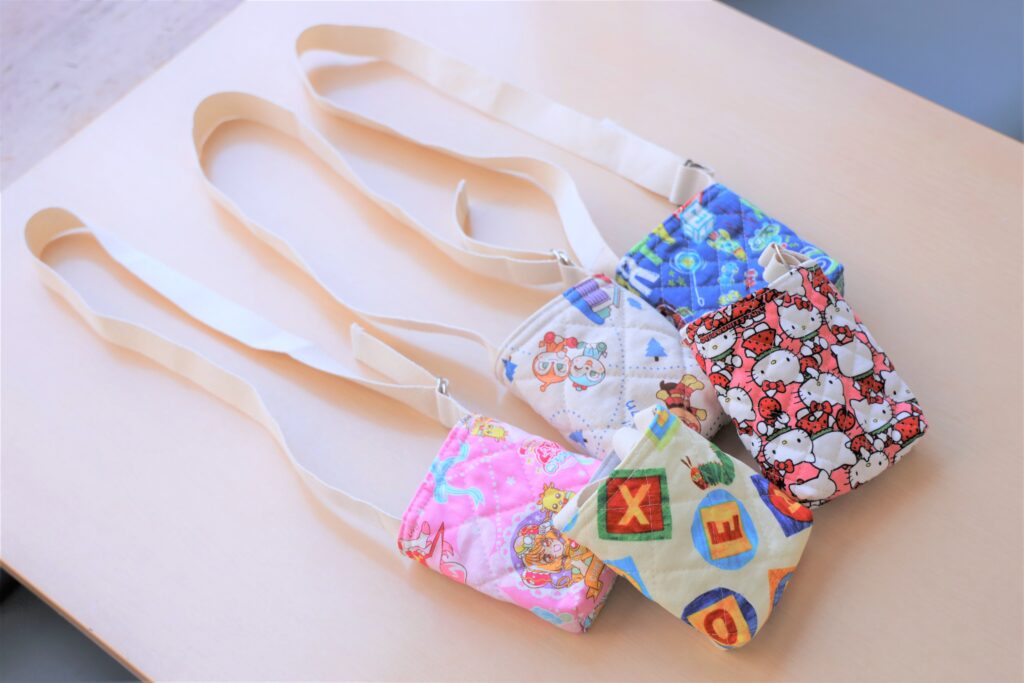 [May 2023, 5] A helmet decoration has appeared in the palliative care ward!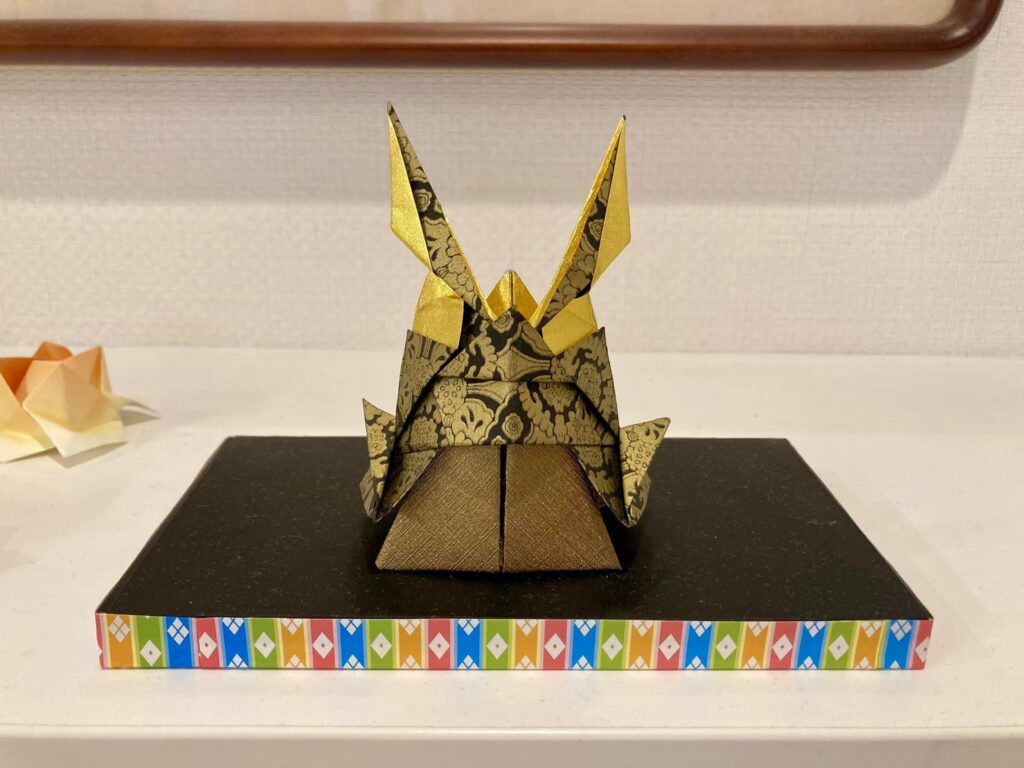 [April 2023, 4] Volunteer activities have resumed!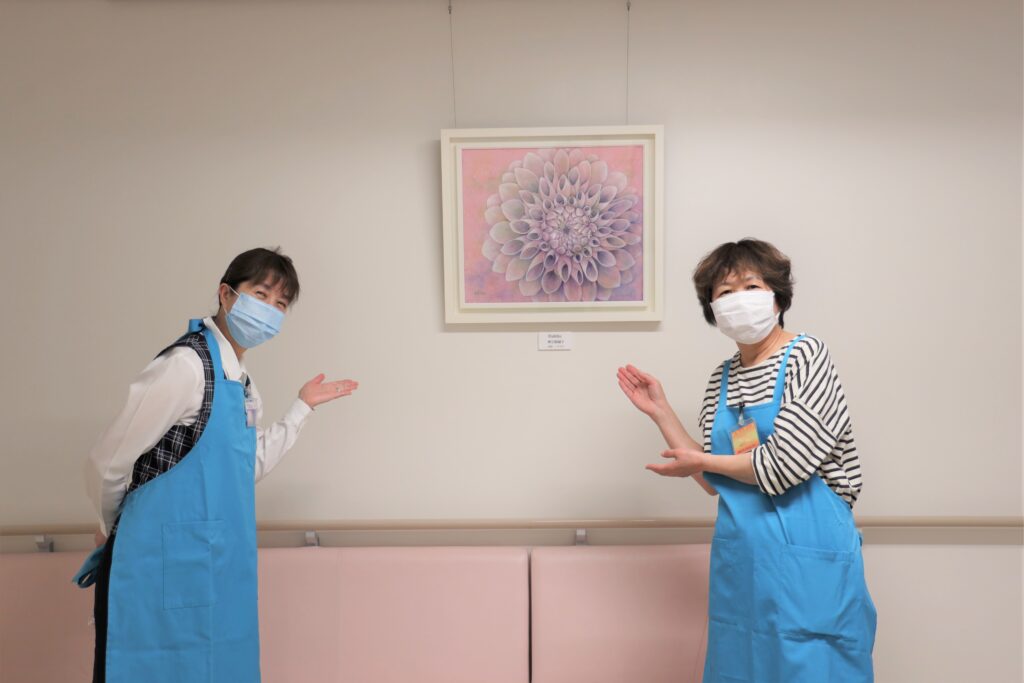 [April 2023, 4] Lecture on infection control points for resuming volunteer activities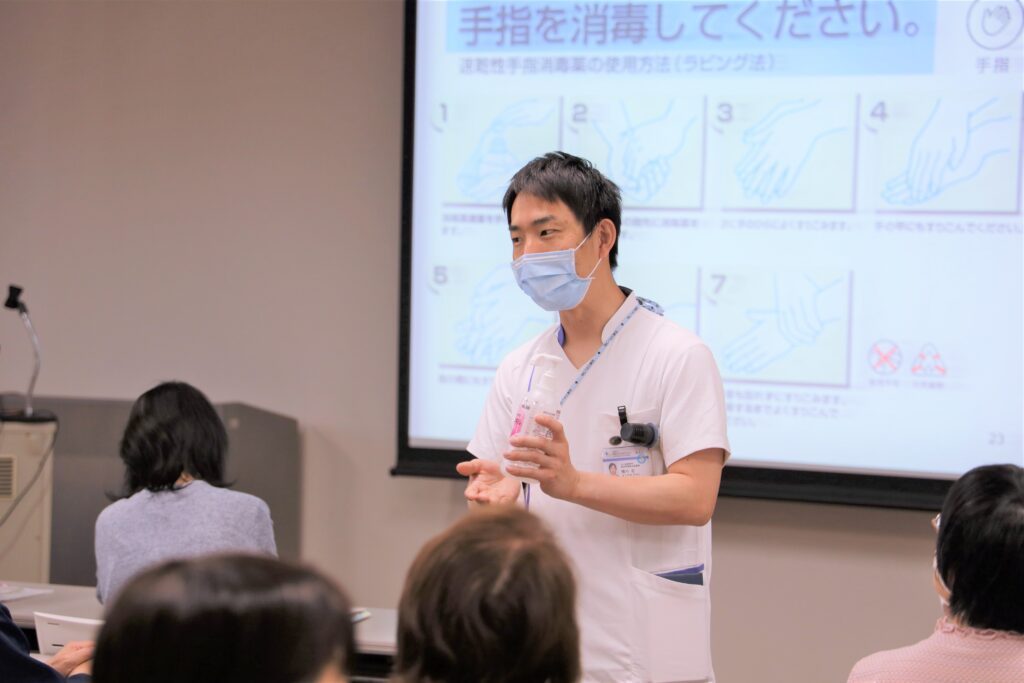 [April 2023, 4] Handmade care hat♪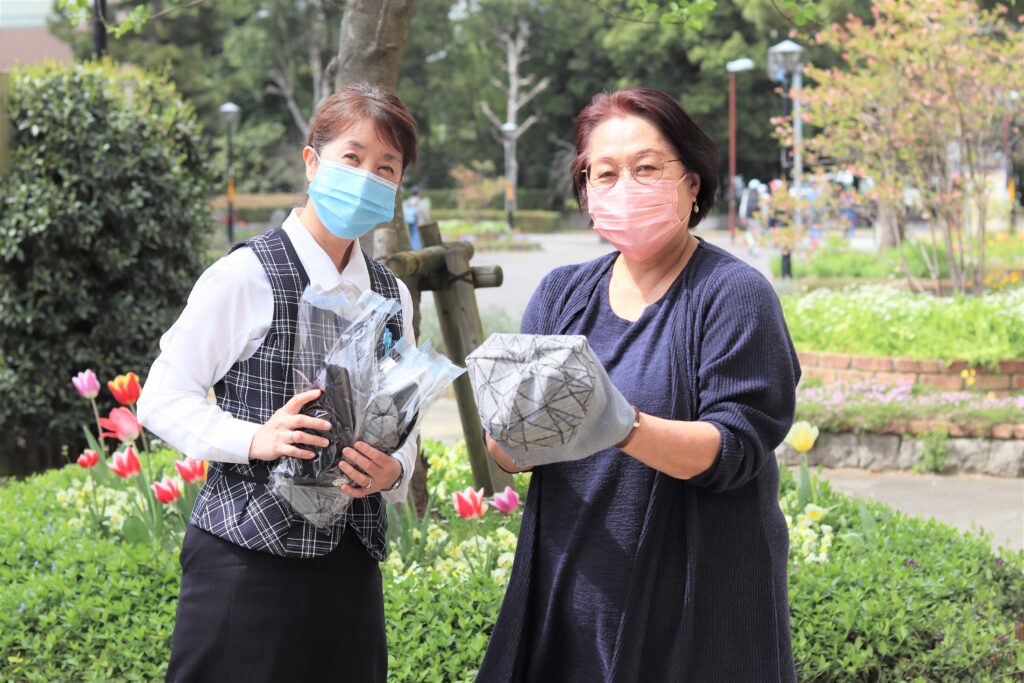 [February 2023, 2] Thank you to all the volunteers!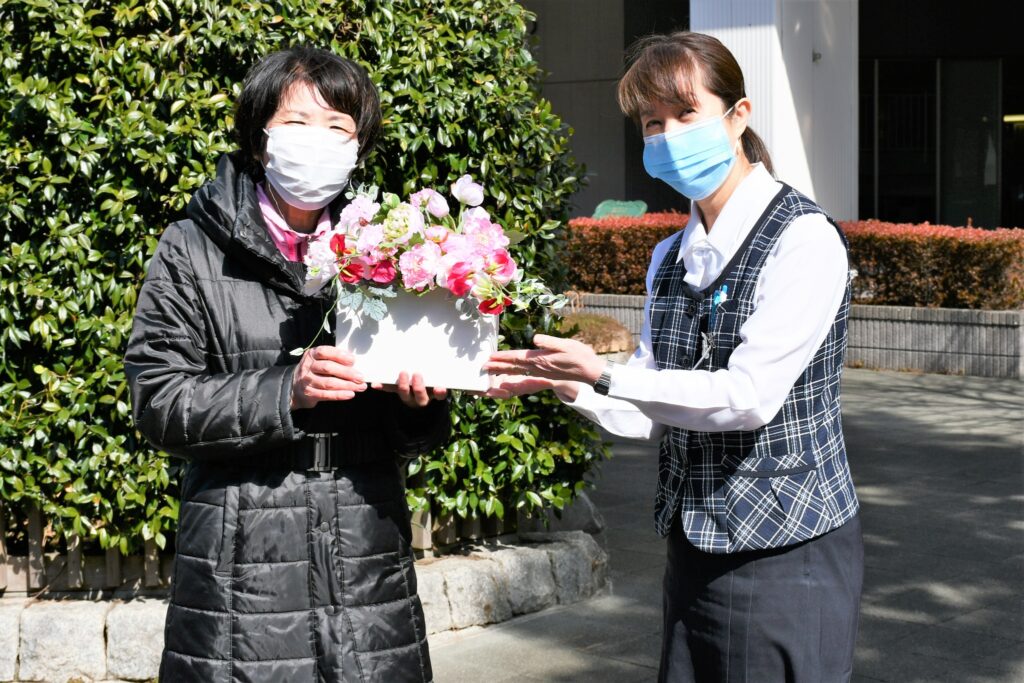 [February 2023, 2] Hina doll decorations♪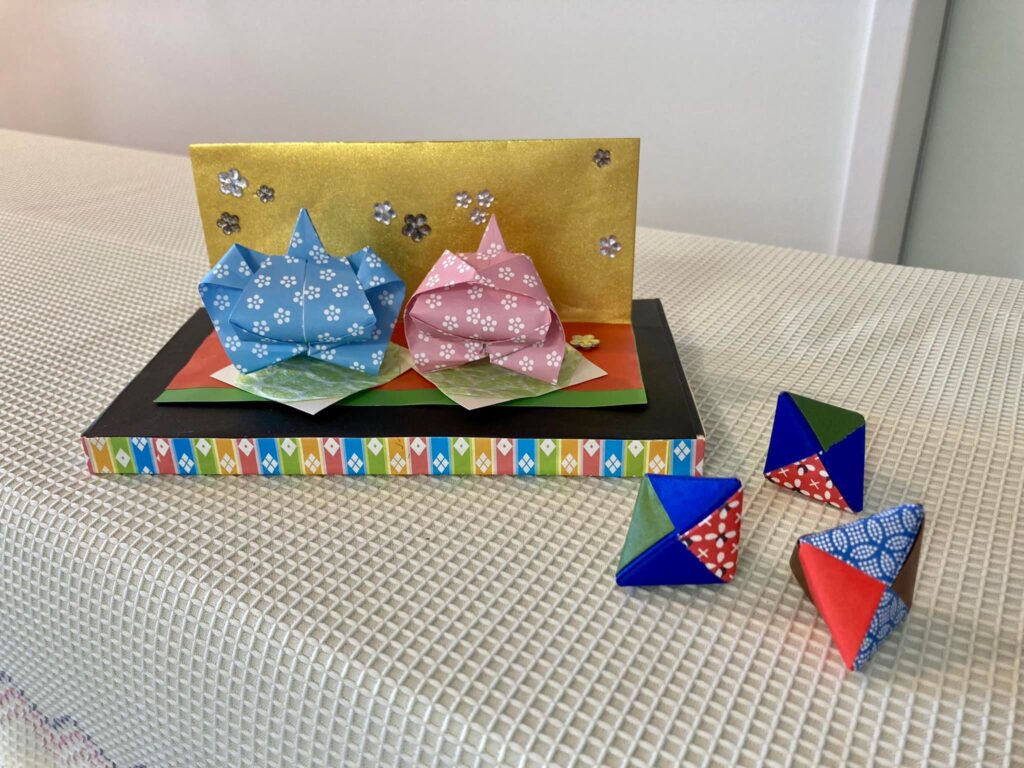 [February 2023, 2] Do you know the movie billboard?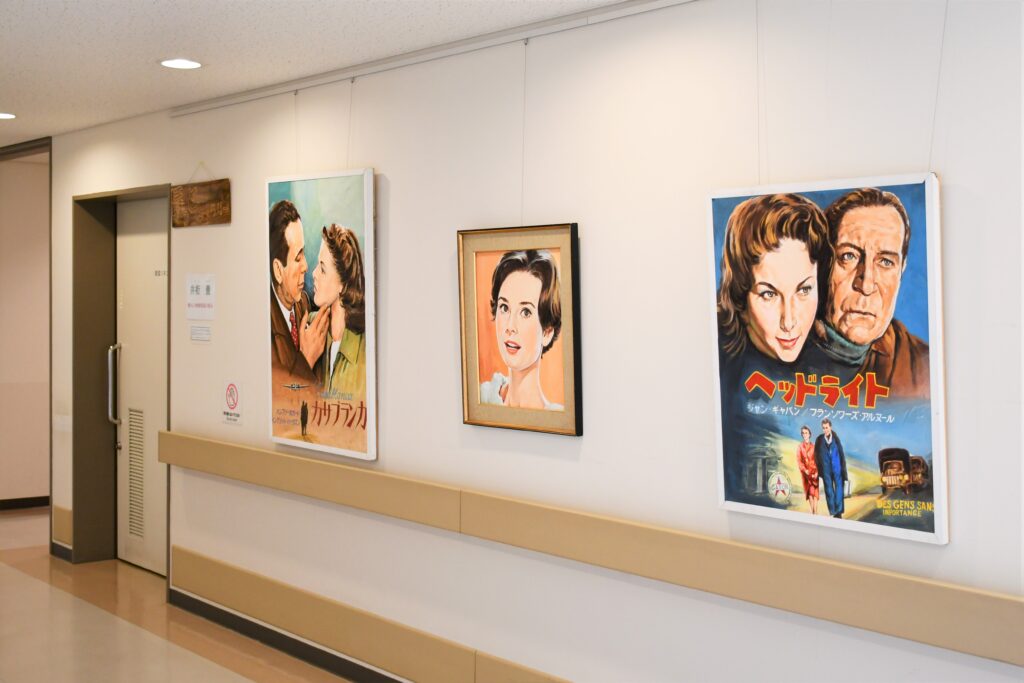 [January 2023, 1] Handmade zodiac stuffed animals have arrived again this year!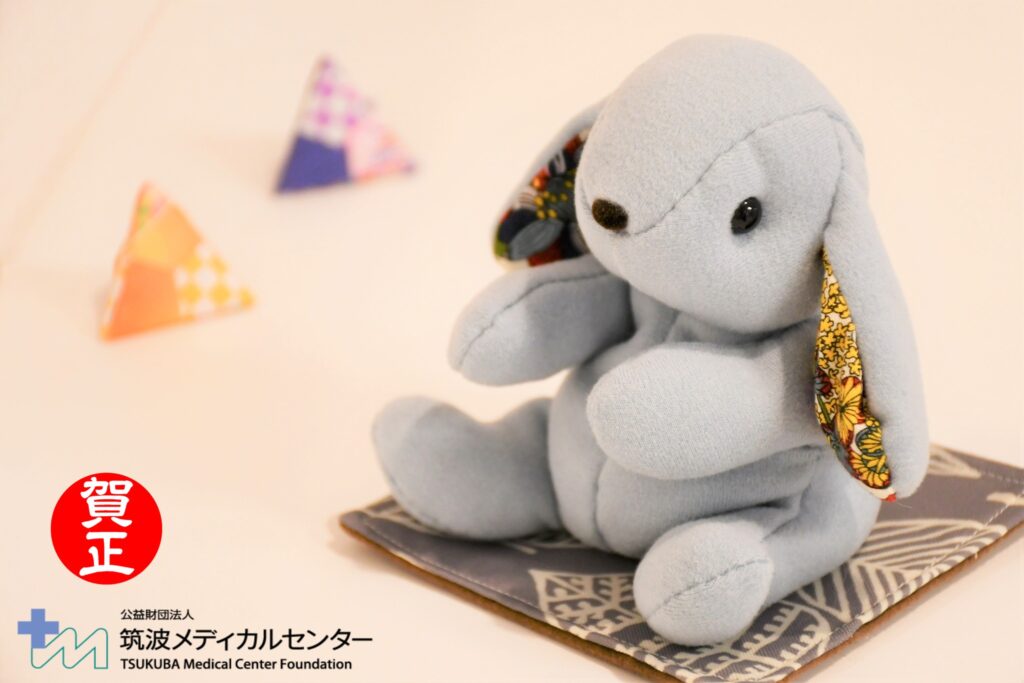 Christmas gift...
2022/12/13
A Christmas card made by a volunteer has arrived at the children's ward.
The pediatric ward staff also took a commemorative photo saying, "It's a cute card. Thank you for always being there."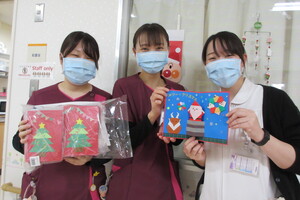 Cards and accessories prepared at the palliative care ward and pediatric ward arrived at the Public Relations Department, and we immediately had a photo session! ?have become!
I received a compliment saying, "Every year, you're elaborate."
Volunteers, thank you as always.
Click here for volunteer recruitment